Our history
L'Isle-aux-Coudres is located in the heart of the St. Lawrence River, two kilometers from the north shore. In 1815, the absence of efficient mills for grinding grain caused famine on the island. Residents often have to go to the north shore despite the dangerous canoe crossings on the river, especially in winter! The Seminary of Quebec, Lord of the island, gives its approval to the construction of a water mill. It was created in 1825. However, over the years, the water mill proved to be of low efficiency. This is why a windmill was built nearby in 1836.
Assignment
Preserve and highlight the windmill, the watermill, the miller's house and all the components of the site linked to their existence or their operation, through awareness-raising, education and training activities. interpretation of traditional milling and island heritage intended for visitors.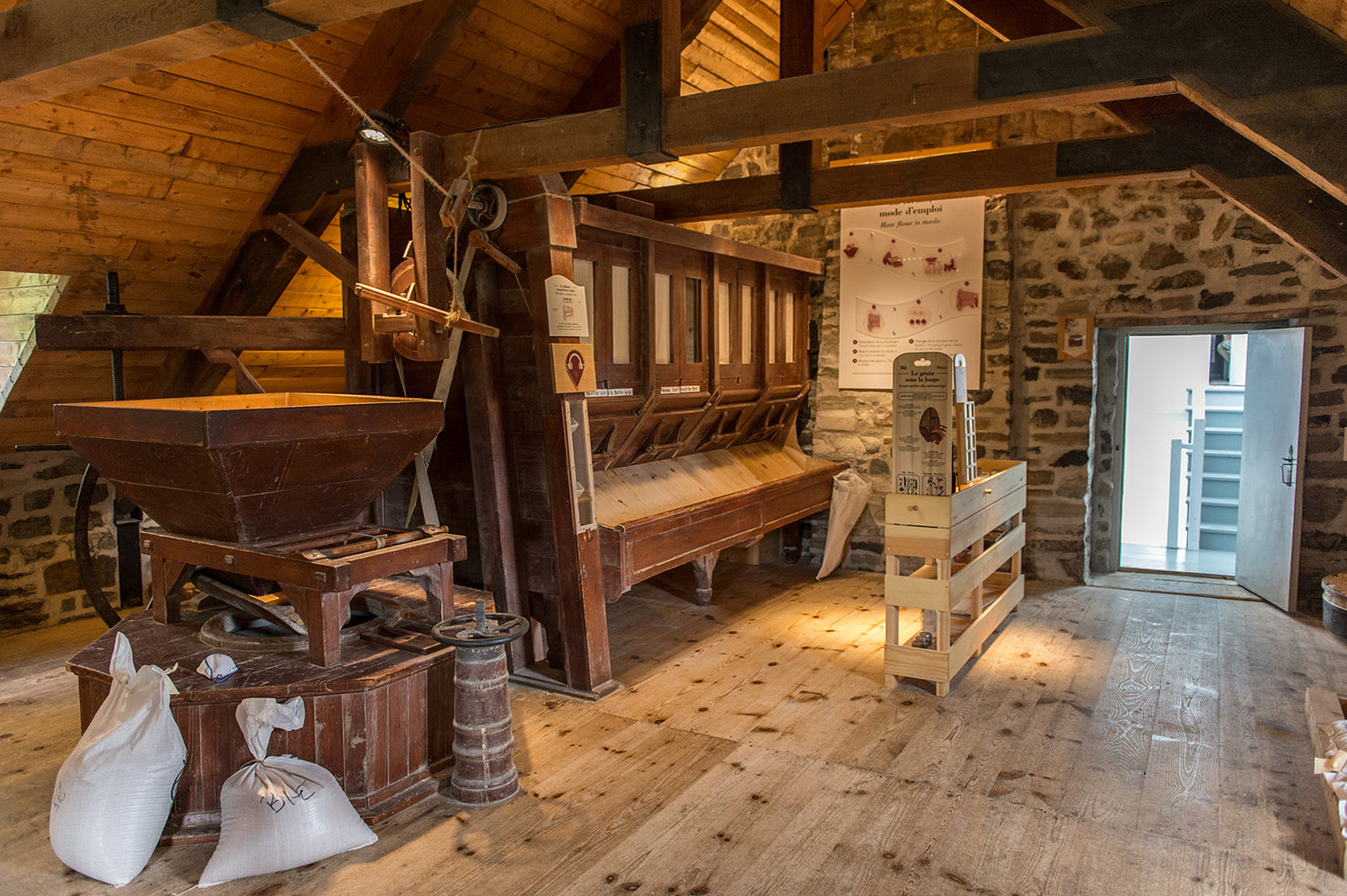 Unique place of Quebec heritage
With the advent of large flour mills, our mills were silenced in 1948. Classified under the Cultural Property Act at the beginning of the 1960s, their second life only began in 1982. Restored and located nearby apart from each other, the water and windmills constitute an exceptional and unique site in America.
In the 1980s, the mills benefited from a rejuvenation while respecting the integrity of their character. They are both functional again.
Moulins restoration video