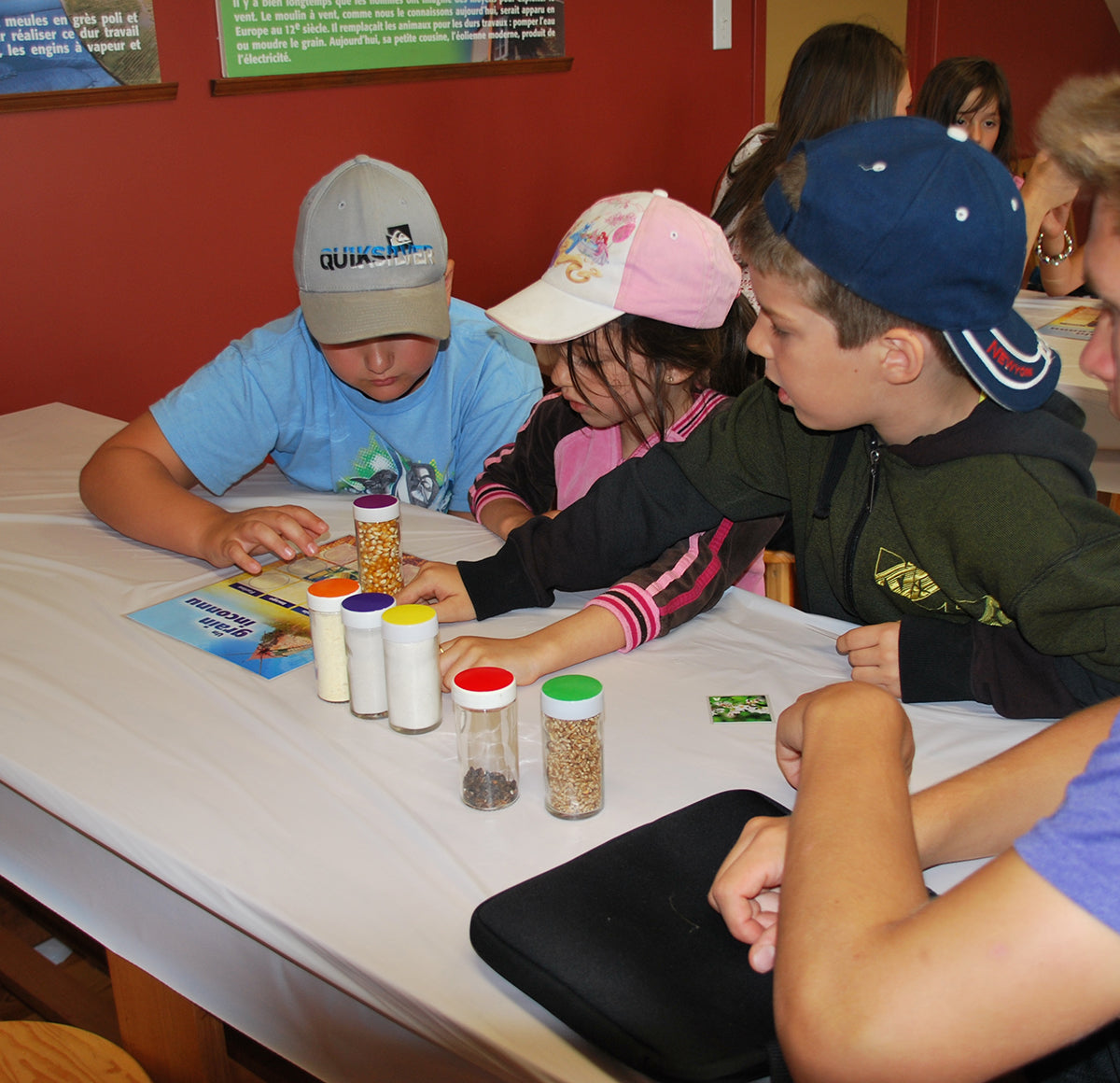 Educational workshops (school groups and day camps)
Science Mills
Activities developed in close collaboration with La Boîte à science de Québec are offered to groups of children aged 5 to 12. These activities aim to awaken an interest in scientific culture among young people. With the help of experienced facilitators, children can participate and learn about how the mills work and more.
Activities offered:
The windmill and its secrets
Miller you sleep
The secret of bread
Hydraulic History
Guided tour of the 2 mills
School activities:
Le Moulins visits schools in person or by videoconference and offers different activities.
The duration of each activity can vary between 30 minutes and 1h30. Do not hesitate to contact us to find out more and to find out our prices.